New E-Books
cafepress.com
New Links
New Drawings
---
There is a new site associated with figuredrawings.com which has e-books for sale. The books are public domain drawing and anatomy books from before 1923 that I have found to be interesting.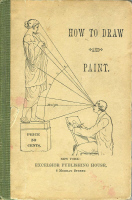 The current books are "How to Draw and Paint," "Anatomical Diagrams For the Use of Art Students," "Figure Drawings by Tom Richardson," "Figure Drawings of Grace A. Young," "Figure Drawings by Canadian Artist Cedric Fleetwood Weaver," and a free reprint "Artists' Models in New York" from an 1883 edition of Century Magazine. More will be added from time to time.
Link: http://figure-drawings.com/
---
We have a new store at cafepress.com to sell some drawing related images on T-shirts, mugs, notepads, etc. check it out.
Link: http://www.cafepress.com/figuredrawings
---
Scott Renk
Frans Koppelaar Dutch figurative painter. Portraits and Nudes.
Keramik-Atelier Ceramic Creutzfeldt: Akt und Aktmodellieren
The Fashion Spot Forum
Concept Art Forum
Link: http://figuredrawings.com/index.html
---
New drawings on the page:
http://figuredrawings.com/lifedrawings.html

---
Thanks for your interest in figuredrawings.com